Soda PDF 7 is a highly efficient modular PDF software that you can easily make use of in your day-to-day life. We want to show you some of the interesting things you can do using its awesome tools and features.
We will be hosting a free webinar on May 20, 2015, at 2:00 PM EDT, where we will demonstrate how to create professional digital publications using Soda PDF's key features. You'll learn how to use the create, convert, edit, insert, review, and other modules to make digital publications such as:
- Newsletters
- Presentations
- Brochures
- and more!
Come join us on May 20th at 2:00 PM EDT to discover how to make the best of your Soda PDF experience.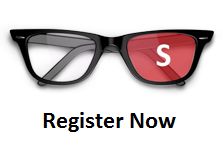 We will also be live-tweeting (#sodawebinar) and answering any questions you may have, so don't miss out.
See you there!
The Soda PDF Team