Any university student can tell you how crucial it is to keep track of important information. Whether you're reading a textbook, writing a paper, or researching the effects of global warming, you need a reliable software that will help you document key terms and specific concepts. With Soda PDF, you'll have all the tools you need to ace your finals.
Digital Textbooks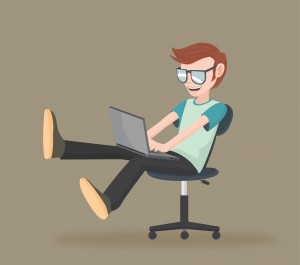 Who buys hard copies of textbooks anymore? Nowadays, students tend to buy the digital version of a textbook instead of paying triple the price for the hard copy. Plus, instead of having to carry around 5 textbooks that weigh 5 pounds each, you can carry around a laptop or touchscreen device. That way, you can have access to all your eBooks anytime, anywhere. You can even access them on your phone!
Aside from how convenient it is to have all your textbooks in one place, you can also annotate your digital textbooks and add your comments as you please. No more post-its, no more pens, no more highlighters. You can do everything through your PDF reader.
Group Work
Is there anyone who actually enjoys group work? Didn't think so. You're either the one carrying the weight of your team on your shoulders, or you're the slacker everyone frowns upon. Either way, group work sucks! So what does PDF have to do with group assignments?
You might not be aware of this, but some PDF software such as Soda PDF have a "Compare Documents" feature that allows you to view two similar documents on the same screen and automatically highlights the differences between the two. So if your teammate has made any changes to your project, you'll know what those changes are right away.
Research Papers
Professors don't want you to send your research papers in Word. Most of the time, they prefer a PDF version of your assignments because it is the most universally used file type and it is safe to send and receive by email.
Plus, by sending a PDF version of your work, you'll be sure that the formatting is exactly how you want it to be. Your sentences won't be cut off, your margins won't be all out-of-whack; your professor will see your document as it was meant to be seen.
Academic Publications
Speaking of research papers, most university students have to search for and source academic articles when writing papers. These articles or scholarly journals are normally found in your school's digital library, and can be accessed by students, alumni, and teachers.
These types of legitimate scholarly articles and journals are almost always published in PDF format. You'll need a reliable PDF reader to be able to view and annotate them. The more academic articles you research and source, the better your paper will be!
Resumes
Internships help you gain the experience you need for your future career. That's why you need a solid resume before you apply anywhere. Employers expect resumes that are saved in PDF format because they are safe and clean. As mentioned earlier, the formatting will stay as-is, even when printed.
You can either prepare your resume in a Word document and then use a PDF converter to save it as a PDF, or you can skip that step and build your resume directly through a PDF application. Quick tip – don't go over 2 pages. No employer is going to read a 5-page CV, even if you do submit it in PDF!